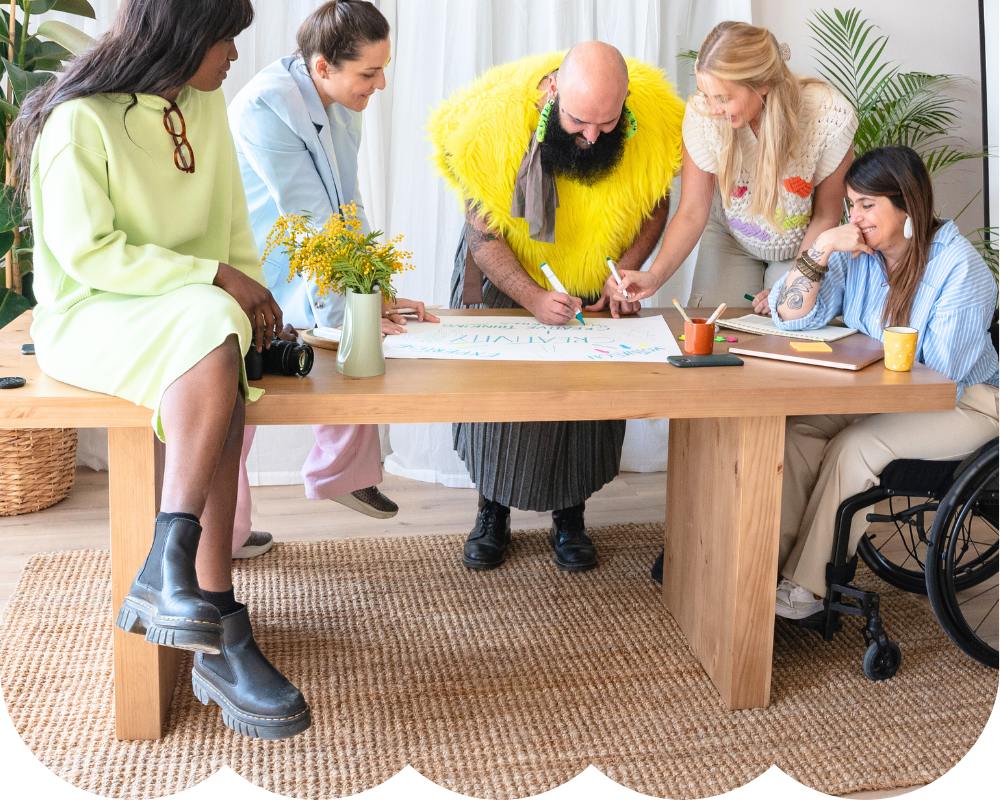 Company Culture is more than just a buzzword, it's the foundation of your team's success. Are you facing challenges with decision-making, collaboration, or working towards a shared goal? Are you struggling with lack of commitment, unclear expectations, or a common image of what actions are encouraged?
At our core, we believe that values are the compass that guide your team towards success. Think of it like having a map to navigate through uncharted territories – with our help, you can create a clear path for your team to follow and rely on. We help define your values, empowering your team to act with accountability, tackle challenges head-on, and set a clear direction for where you want to be.
By establishing these guidelines, you can foster trust and commitment across the organization, leading to improved collaboration and a shared sense of purpose.
Define your Culture & Values
We work with you to create authentic company values that resonate with your employees and align with your business goals. By involving your entire team in the process, we ensure that your values reflect the unique character of your organization and inspire a shared sense of purpose.
Make your values a part of your daily business
We work with you to ensure successful integration throughout your organization. This involves creating a plan for communicating your values to employees and identifying opportunities for embedding your values into everyday practices and processes.
Fast Travel Games
Recommended by has in a fantastic way supported us at Fast Travel Games. They have helped us with everything from Culture workshops to HR questions. They have been of great help to us, and we look forward continue working with them.
Oskar Burman, CEO
Turborilla
We have worked closely with Recommended by to create our company's guiding principles, our vision and our mission. It's been a great journey that the whole team has appreciated, and we have learnt so much along the way. To be able to make sure we're all leveled with each other in terms of where we are now and where we're heading in the future, couldn't be more important!
Mattias Wiking, CEO
Miradot
Recommended by has helped us put culture on the agenda. We think more about how we act towards each other and how we work with everything from leadership to customer relations, linked to our guiding principles.
David Tombs, COO
Worldfavor
Great workshop! Felt both inspired and motivated after this day. Great exercise connected to values – I bring alot of inspiration from that set-up, and can clearly see how I can apply it in other contexts. Looking forward to more of the individual leadership coaching.